When I started Kiss Creative, I sought to understand the fears you have when it comes to branding. What I found was less of an unanswered question and more of an understandable insecurity… "what if I invest, and I still don't like my brand?" I get it.
I've worked 1-on-1 with dozens of clients, and each one has with their own set of horror stories and wallet wounds from half-assed online commissions and projects that were perpetually delayed. You've probably heard these stories in Facebook groups or business circles. Maybe you even have your own? No bueno.
In reality, creating visuals for your business shouldn't feel like a monumental risk or a crazy undertaking. It starts with strategy! That's why I created the Brand Style Quiz. Capturing the essence of who you are is the cornerstone of what I do. So, I took a closer look at the framework that helps me to identify brand personality and create visuals that make my clients say "holy crap, that's so me."
If you haven't already taken the quiz, you can take it HERE!
Whether you're an emerging entrepreneur or a seasoned pro, the brand style quiz is designed to help you identify your signature brand style. To do so, I've compiled a series of 7-simple questions designed to help you hone in on your personality and the way you relate to brand visuals. Your answers will determine if you're one of five brand style archetypes! This insight can help you to lay the foundation for your brand strategy. It's a starting point to helping you create visuals that capture who you are.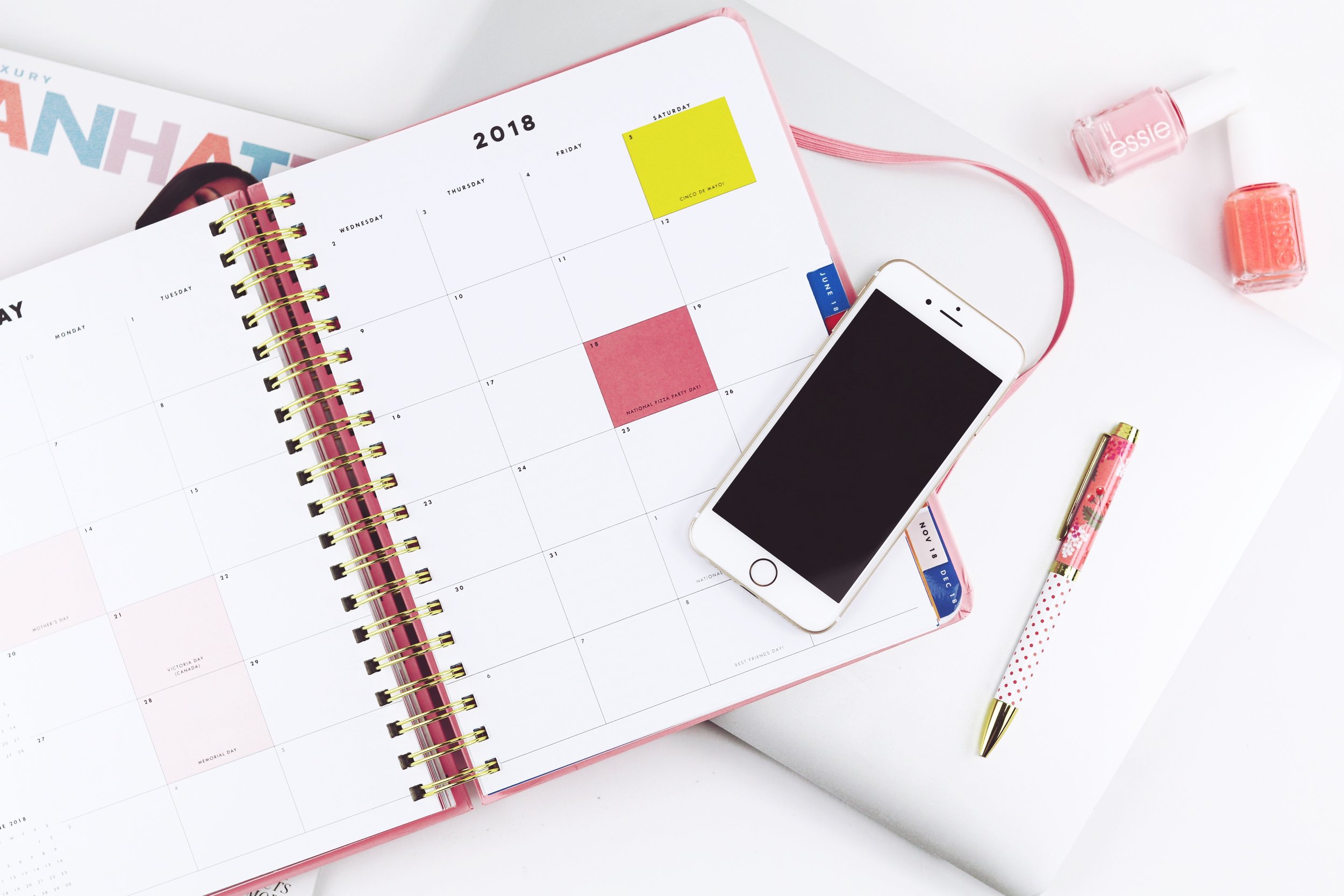 My Strategy
Before I created the quiz, I scrolled through dozens of Instagram profiles, influencer websites, and social media profiles. I took an intimate look at the brand strategy behind these personalities to see what common threads existed. Identifying those similarities was only the first step. My findings lead me to draft profiles on five brand styles:
Bright, Fun, and Inviting
Polished, Professional, and Contemporary
Natural, Relatable, and Approachable
Enchanting and Magnetic
Soft and Feminine

Anytime I drafted a question or an answer, I compared it to a set of real-life people I selected to represent each brand style type. Any question (or answer) that couldn't apply to every person in that category was swiftly re-worked or reconsidered. That process helped me to refine my answers and narrow down my questions to the seven you see featured in the quiz now. If you want to learn a little more about my process in building this quiz, click HERE to read the full article.
How It Works
The quiz is comprised of seven questions designed to measure the way your preferences speak to your personality. I use that information to formulate your brand style type! Once you click through all seven questions, you'll be prompted to view your result or enter your email for a more detailed analysis of your brand style! If you opt-in, I'll be sure to provide a slew of tips, takeaways, and resources (including a free PDF) designed to help you make the most of this information. My tips will include suggestions for everything from stock photography to colors to keywords. In the future, I'll even provide potential brand style mashups (ex: enchanting and magnetic + bright, fun, and inviting = bright rebel).
You can use your results to gain direction for a new brand strategy or to gain clarity for an existing one. Take a closer look at your brand style type to assess how it aligns with your vision. Don't hesitate to peek at your second or even your third possible brand style type to consider how these possibilities might speak to your overall sense of style.

How to Take It
Taking the quiz is easy! Simply click the link on my homepage or click HERE to launch the quiz. Answer seven simple questions. Once complete, you'll be prompted to view your brand style type or opt-in for even more insight. You can share results to Instagram or slide in my DM's to let me know what you got. I'd love to compare!

Bright and Inviting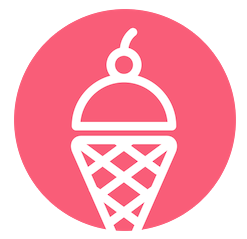 You're creatively inclined and you have a natural eye for detail. Your fun, optimistic approach breathes life into your business. Your brand personality is bright and inviting. Capitalize on that appeal with catchy copy, bold colors, and eye catching accents. Engage your followers with CTA's that encourage them to see things through the lens of your own creativity. Your imagination is infectious. You shine when you position yourself as a the friendly, approachable CEO of your brand.


Do's and Don'ts for your Brand Style
DO incorporate bright colors and bold accents.
DON'T neglect negative space. Balance busy colors and patterns with white space to avoid visual clutter.
DO limit your choices (colors, typefaces, patterns, and accents) to cultivate more consistent visuals for your brand.
Your Brand Style Resources
Polished and Contemporary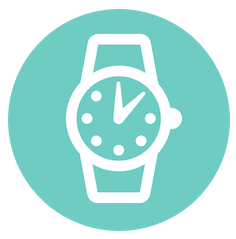 You tend to be logical and analytical. Organization is your strong suit. You know how to prioritize your time and take action. Your brand personality is polished, professional, and contemporary. Command attention with striking contrast and stunning minimalism. Muted neutrals can work to balance stronger selections. Don't underestimate your own creativity! You may not be artistic in the traditional sense – but, you're decisive and you know style.



Do's and Don'ts for your Brand Style
DO limit your accents and accessories. A less is more approach works to your advantage!
DON'T be afraid to show some personality! Avoid a cold, corporate approach. Mix it up and have fun.
DO consider authoritative serif fonts and sleek sans-serif selections.
Your Brand Style Resources
Natural and Relatable

You value authenticity and you show up to speak your truth. In fact, you don't know any other way. You have a no-frills approach and your reassuring presence puts others at ease. Your brand style is natural, relatable, and approachable. Maximize on that appeal. Design your brand with warmth and nature in mind. You're a pillar of strength for your audience and your style should reflect a sense of safety for your audience.



Do's and Don'ts for your Brand Style
DO opt for Earth tones and free-flowing font selections.
DON'T get too carried away with muted neutrals. Add in an accent to avoid muddying your color palette.
DO incorporate your personality! Showing up as your authentic self is where you shine.
Your Brand Style Resources
Enchanting and Magnetic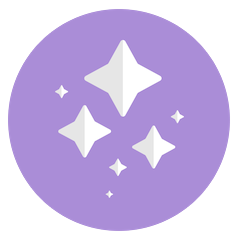 You're a natural-born rebel who knows how to break the rules with near perfect execution. You walk to the beat of your own drum. You are the drummer. Your brand style is enchanting and magnetic. Other are attracted to the magic of your energy. Balance charm and truth to cultivate a well-rounded appeal.



Do's and Don'ts for your Brand Style
DO entice your audience with rich jewel tones and luxe accents.
DON'T feel obligated to confirm to industry standards or internal expectations of perfectionism.
DO limit your choices (colors, typefaces, patterns, and accents) to cultivate more consistent visuals for your brand.
Your Brand Style Resources
Soft and Feminine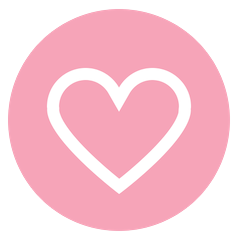 You're a natural-born princess with a sweet personality and a well-placed penchant for sass. You make connections easily and charm is part of your appeal. Your brand style is soft and feminine. You lean towards colors like angelic white, gold glitter, sunset tones, and soft pastels. Your brand style might imply a feminine appeal, but don't be fooled. You still have to set yourself apart.


Do's and Don'ts for your Brand Style
DO explore visual diversity through your choice of accent and accessories. Developing a sense of individuality will set you apart.
DON'T go for cookie-cutter designs or trend-forward options. Timeless design considers true style above passing trends.
DO share lots of your personal style.
Your Brand Style Resources
CONCLUSION
The Brand Style Quiz is just one tool in your brand design arsenal. At Kiss Creative, it's my goal to help you every step of the way! If you find yourself needing extra support, I'm just a click or a call away. Click the banner below to schedule a FREE discovery call. Together, we can start to unpack your Brand Style Quiz results and develop a strategy just for you!

Resources